Not Picking A Bracket Winner Could Cost $100,000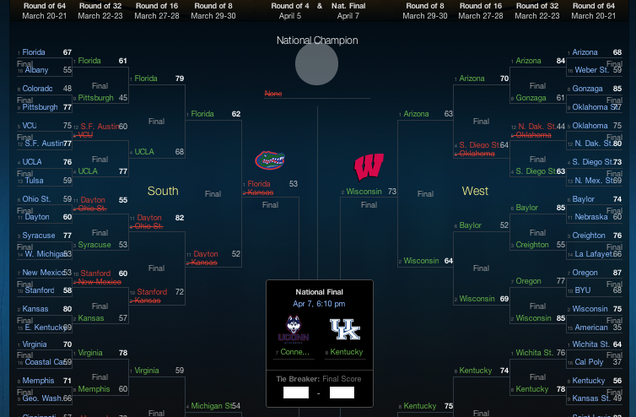 Well obviously no one will be winning a billion dollars in Warren Buffet's billion dollar bracket challenge, but 20 winners will take home $100,000. Unfortunately "Corey" who is currently sitting in 4th place out of 11 million entries will not be one of them. That's what happens when you forget to pick the winner before submitting your bracket.
Corey picked 3 of 4 Final Four teams leaving out only Florida and has the championship teams picked right but doesn't have winner picked for tonight's game. That bonehead move will cost him a swift $100k.